You want to give your operation the best chance to succeed. But there are endless choices for equipment, technology, and consumable suppliers. How do you sift through the marketing claims and decide on the right options?
Agritecture has helped our clients make decisions like these for multiple crop types, varying scales, and across many climates (in 35+ countries). Now, with our pre-vetted list of Equipment Partners, we're making it even easier - and securing discounts for our clients in the process.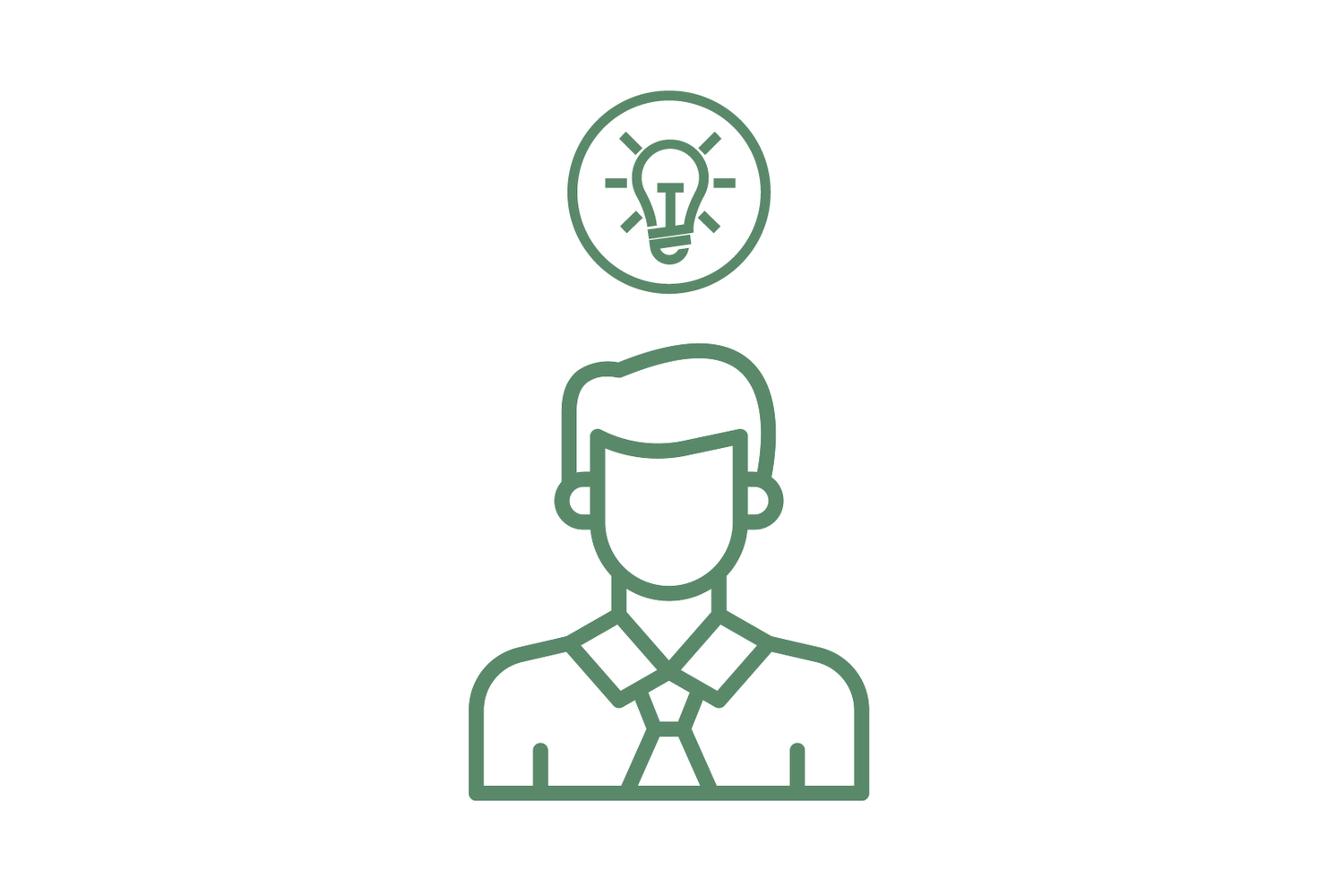 Who is this service for?
Equipment Selection is a fit for anyone choosing new equipment for their CEA operation - from new entrepreneurs looking for advice on their entire suite of equipment, to existing operators seeking guidance on the best solution to a specific challenge, to expanding farms looking to improve certain processes within their new facility.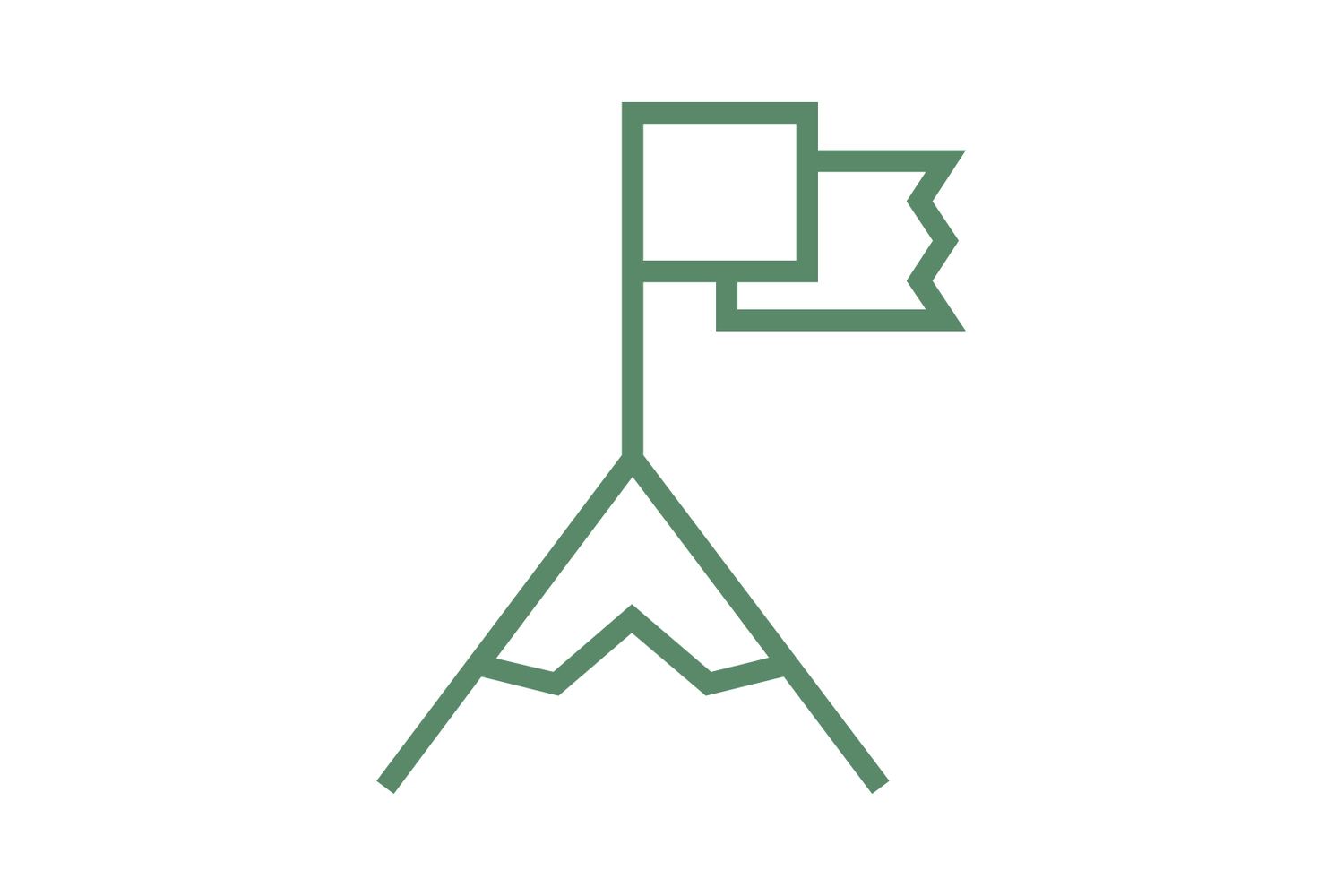 Why do you need it?
Our 2020 Global CEA Census which surveyed 350+ farms found that nearly 3 in 4 operators would choose their equipment, technology, or crops differently if they could go back in time! Agritecture's Equipment Selection service will help ensure that you operate regret-free by matching your business goals, budget, crops, and climate with the right equipment.
Agritecture's Feasibility Service Covers: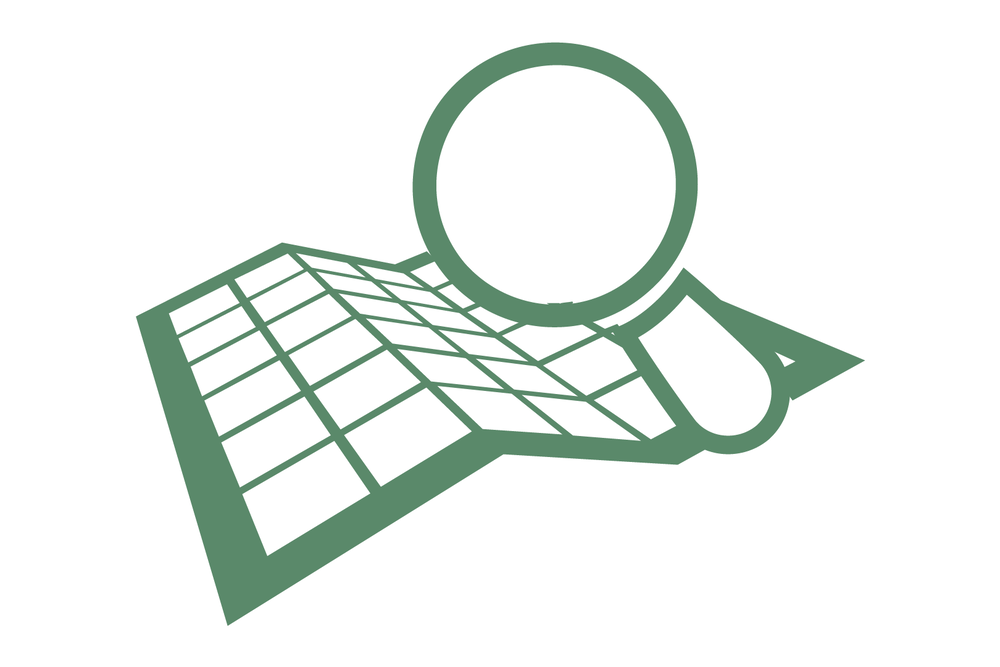 Supplier Research
Agritecture knows CEA equipment & technology. We maintain an active database of suppliers in every corner of the world. From turnkey indoor farm systems to niche/specialty components, we know the landscape and can give you an extensive overview of who's out there.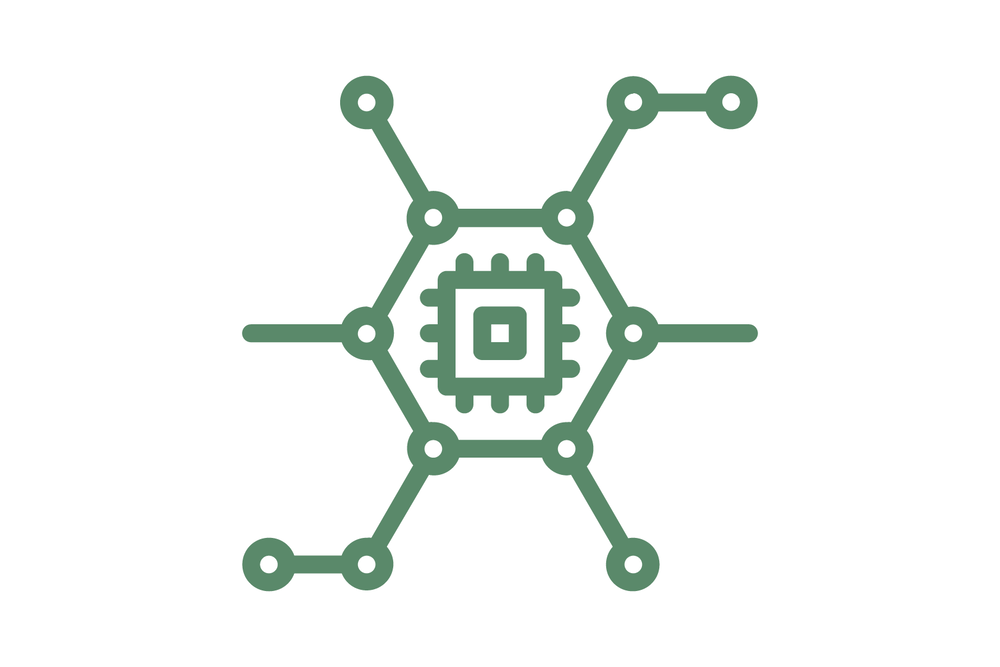 Decision Scoring Matrix
Agritecture's team will create a custom framework to help you reach a data-driven decision on equipment options that work for your specific budget, business objectives, site, and crops.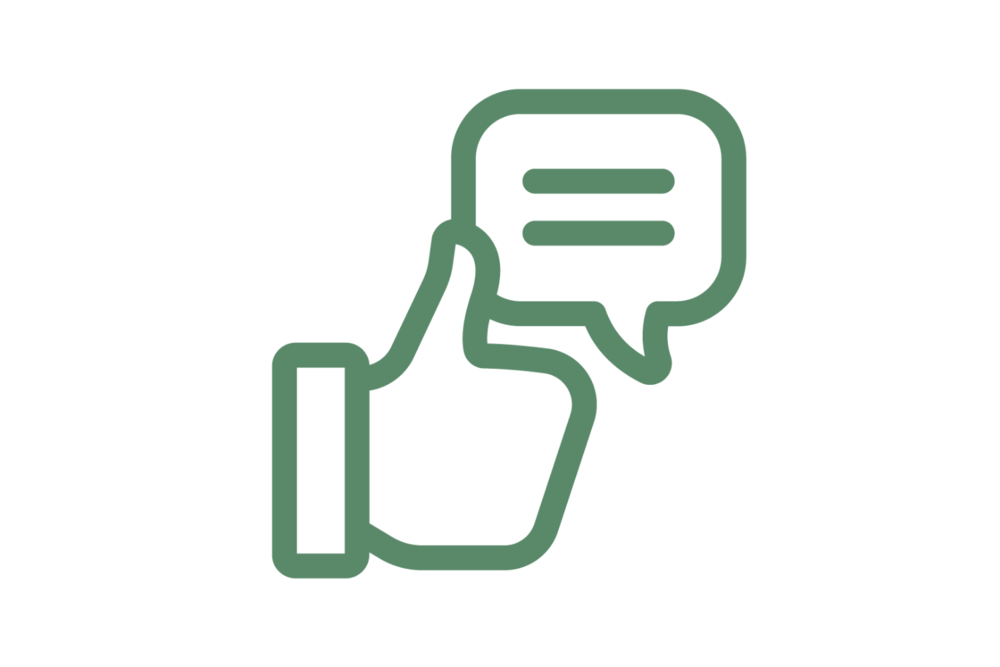 Supplier Outreach & Quote Management
Requesting quotes, receiving them back in a timely fashion, and making sense of them can be a tedious and frustrating process. We'll work with you each step of the way, leveraging our Partner Network to get quotes fast and make sure you have all the relevant info needed to aid in your evaluation.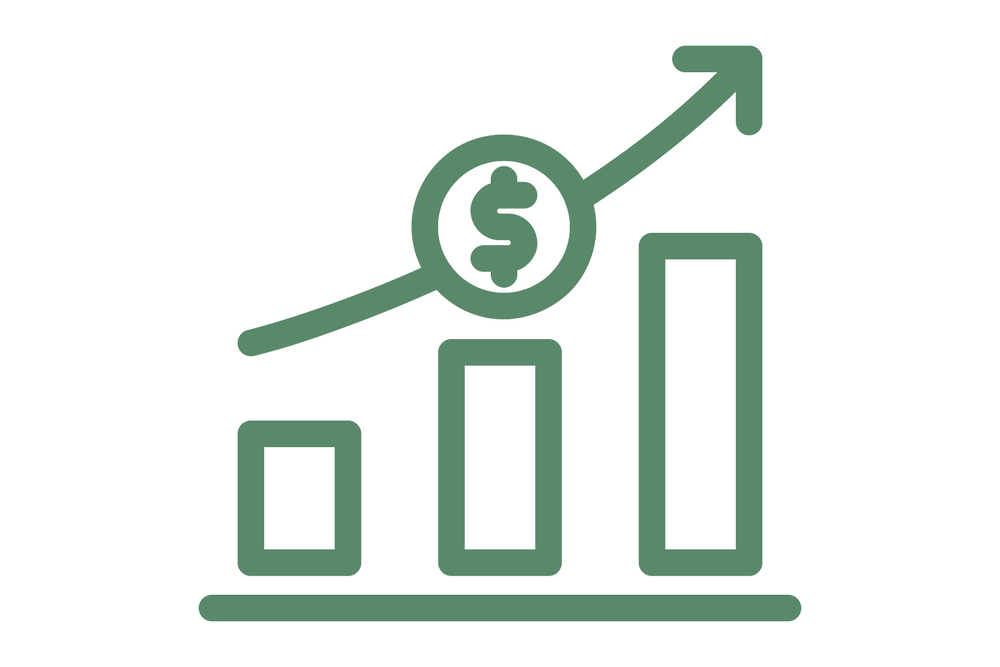 Financing Assistance
Agritecture can also help you unlock financing through our Partner Network. Financing vehicles in our network include equity crowdfunding specific to agriculture, revenue share notes, USDA grant matching, and project finance.
Projects of all sizes are applicable.
We're Building the Equipment Marketplace of the Future
Agritecture recently unveiled a new digital network, whereby entrepreneurs receive benefits only offered to Agritecture Designer subscribers:
Streamlined quotes from equipment partners

Discounts on equipment partner product offerings

Reliable financing for your urban farming projects

Transparency Profiles detailing our partners' market history

Introductory calls with our Product Manager, Nadim Atalla

... And more!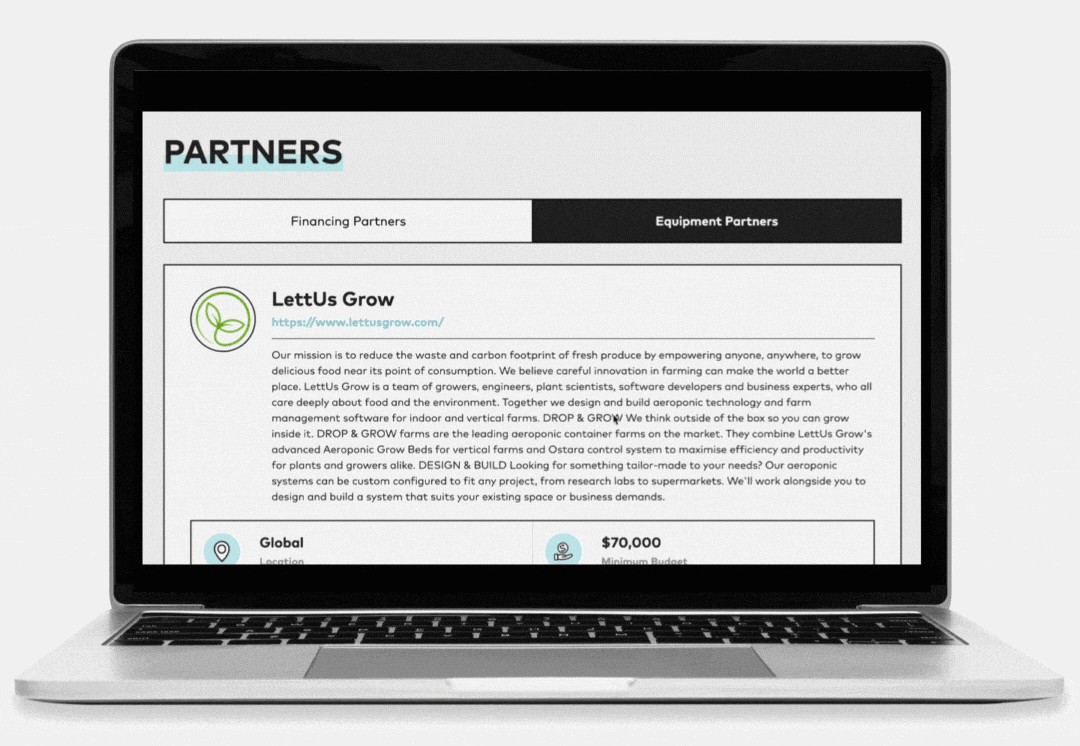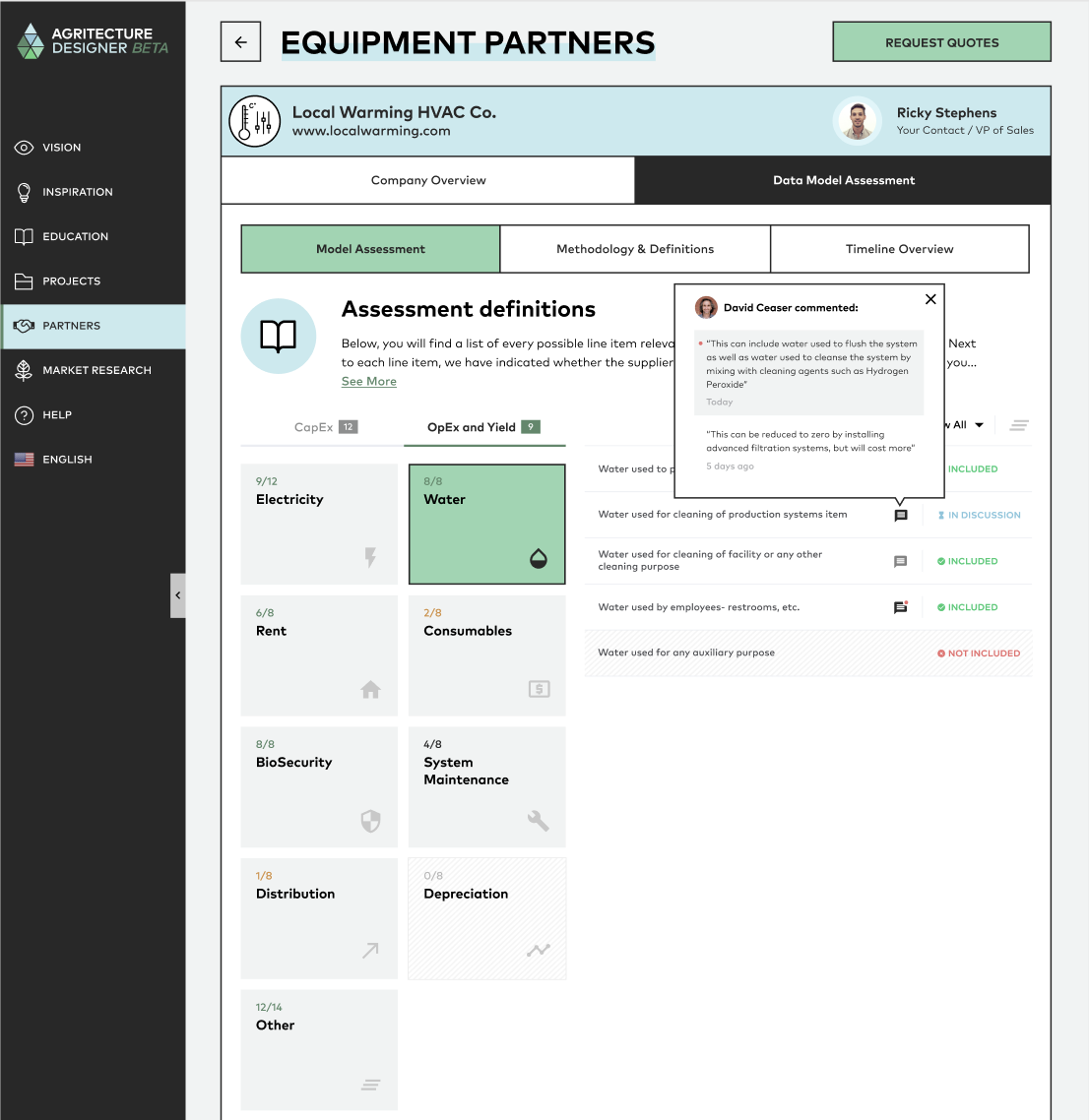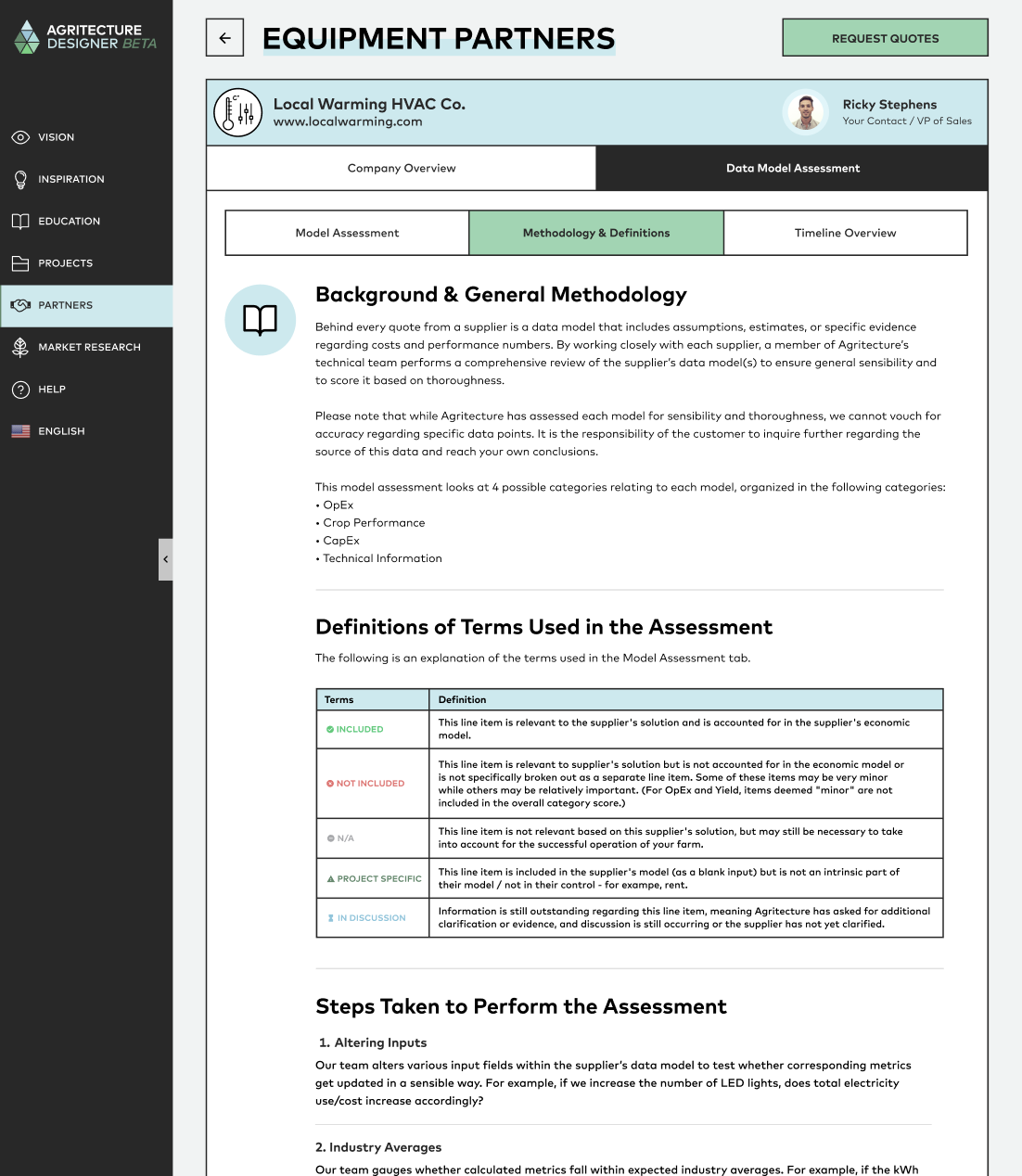 Who You'll Be Working With:
The Agritecture team collectively has 62 years of urban agricultural experience, holds professional degrees from top agriculture and sustainability programs including Wageningen University, University of Arizona CEAC, Columbia University Sustainability Mgmt, and Cornell University College of Agriculture and Life Sciences.
A Sample of Feasibility Studies From Our Portfolio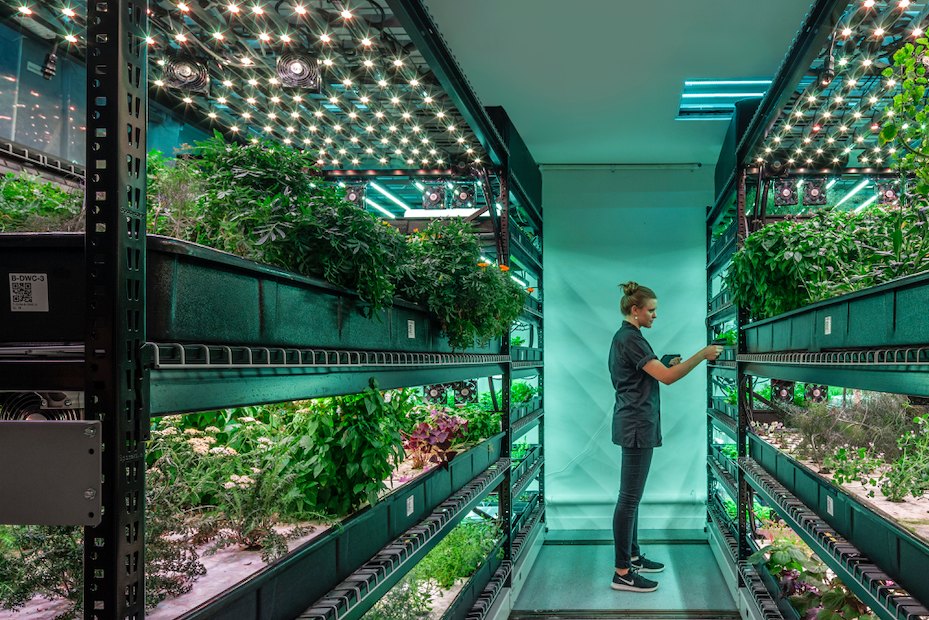 Farm One
Farm.One is an indoor vertical farm in Manhattan using hydroponic technology to grow rare culinary herbs for New York City's finest restaurant chefs.
Location: New York City, USA
Services Rendered: Farm Design / Feasibility / Recruiting / Support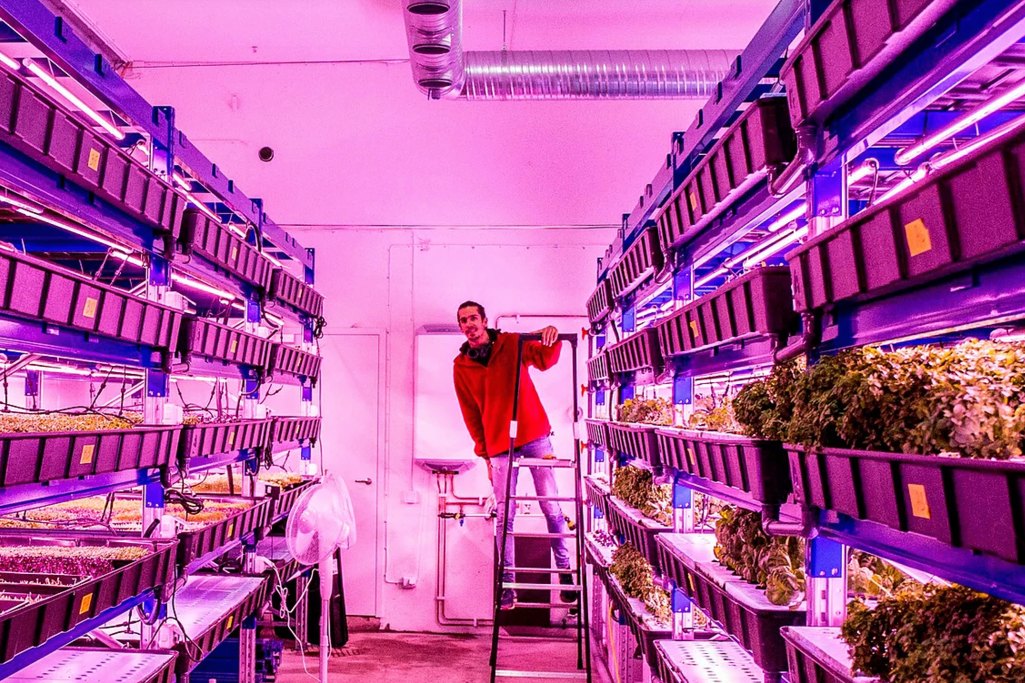 Urban Oasis
Sweden's first commercial vertical farm grows leafy greens for retail purposes. Agritecture proposed a custom design for Urban Oasis's unique location in a parking garage and assisted with installation.
Location: Stockholm, Sweden
Services Rendered: Farm Design / Support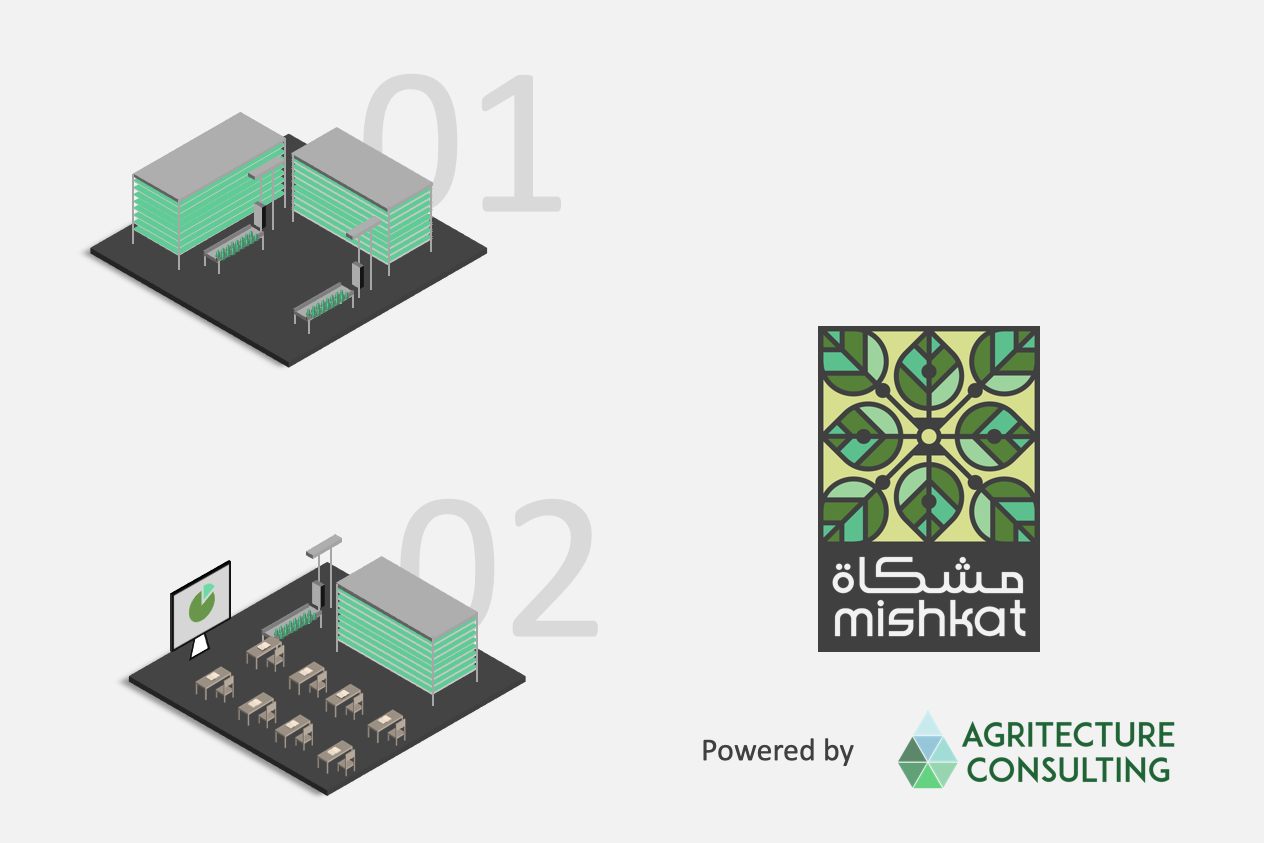 Mishkat
Sukna, in partnership with Agritecture, has established the brand Mishkat in order to develop a self-sustaining market for local modern agriculture by empowering entrepreneurs and the next generation of farmers through technical training, strategic networks, and business planning.
Location: Jeddah, Kingdom of Saudi Arabia
Services Rendered: Farm Design, Economic Feasibility Study, and Partnerships