"Agriculture and architecture have been intertwined since the dawn of human settlement. But in recent history, we've lost that connection. 'Agritecture' is about bringing it back through smart planning and data-driven solutions."
— HENRY GORDON-SMITH, FOUNDER & CEO AT AGRITECTURE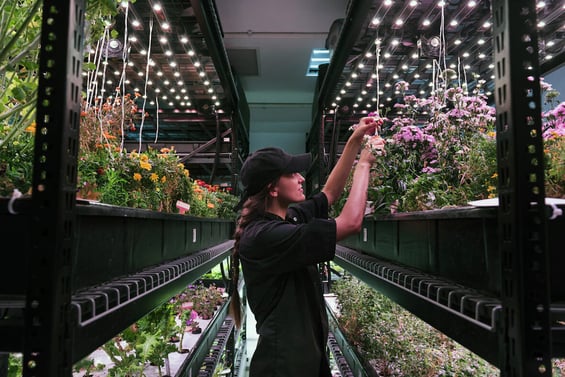 Since 2014, Agritecture has worked with architecture and planning firms in multiple countries. Our most popular service requested by these clients is our Custom Workshops.
These specialized workshops are the perfect way to educate and activate your firm, community, or space around urban agriculture.
Designer is the first digital platform for planning urban farms, anywhere in the world. With Designer, you will:
(1) Learn key insights & best practices through our 6-lesson online course,
(2) Build financial models for greenhouses & vertical farms,
(3) Receive discounts from suppliers & financing vehicles, and more!
We offer services to support architects & planners anywhere, including:
We have had the pleasure of working on numerous projects with architects, urban planners, and real estate developers all around the globe.
Sky Vegetables
A rooftop greenhouse providing to underserved communities. Agritecture provided support services to increase yield, including: crop pest management, and human resource management.
Location: Bronx, New York, USA
Services Rendered: Support / Recruiting
Smart City Concept
A Smart City project in Toronto, Canada wanted to include options for urban agriculture in its planning strategy. Agritecture conducted market research on the local food system, designed 11 different smart urban agriculture solutions and proposed planning strategies for the project.
Location: Toronto, Canada
Services Rendered: Local Food System Planning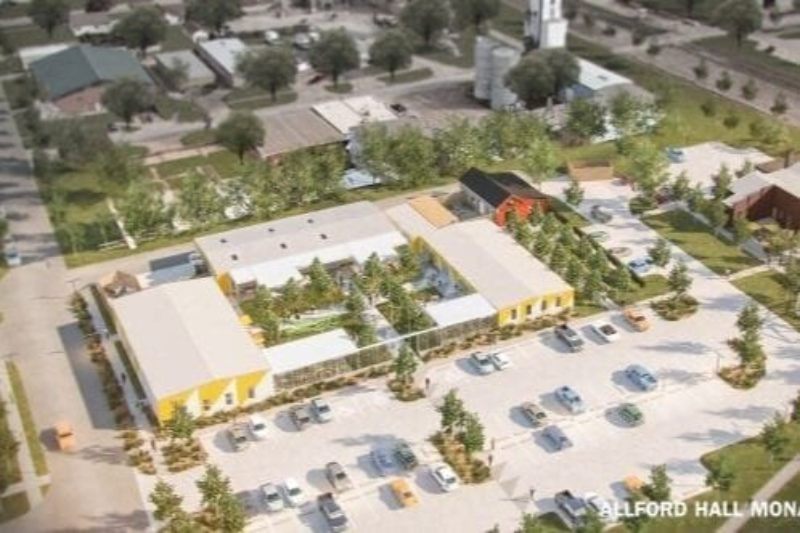 Lap 7
Lap 7 is a commercial real estate developer in the Oklahoma City area. They are creating high impact commercial developments with integral agricultural components. Agritecture worked with Lap 7 to develop and design the agricultural elements of their projects.
Location: Oklahoma City, USA
Services Rendered: Concept Development, Farm Design, Economic Modeling
In 2021, Agritecture brought together an international, virtual cohort of architects to empower those interested in urban agriculture with real-world data and expertise. Through access to Agritecture Designer plus bi-weekly consultations from Agritecture's consulting team, these 9 architects took on urban sustainability and food supply challenges around the world. View their projects below!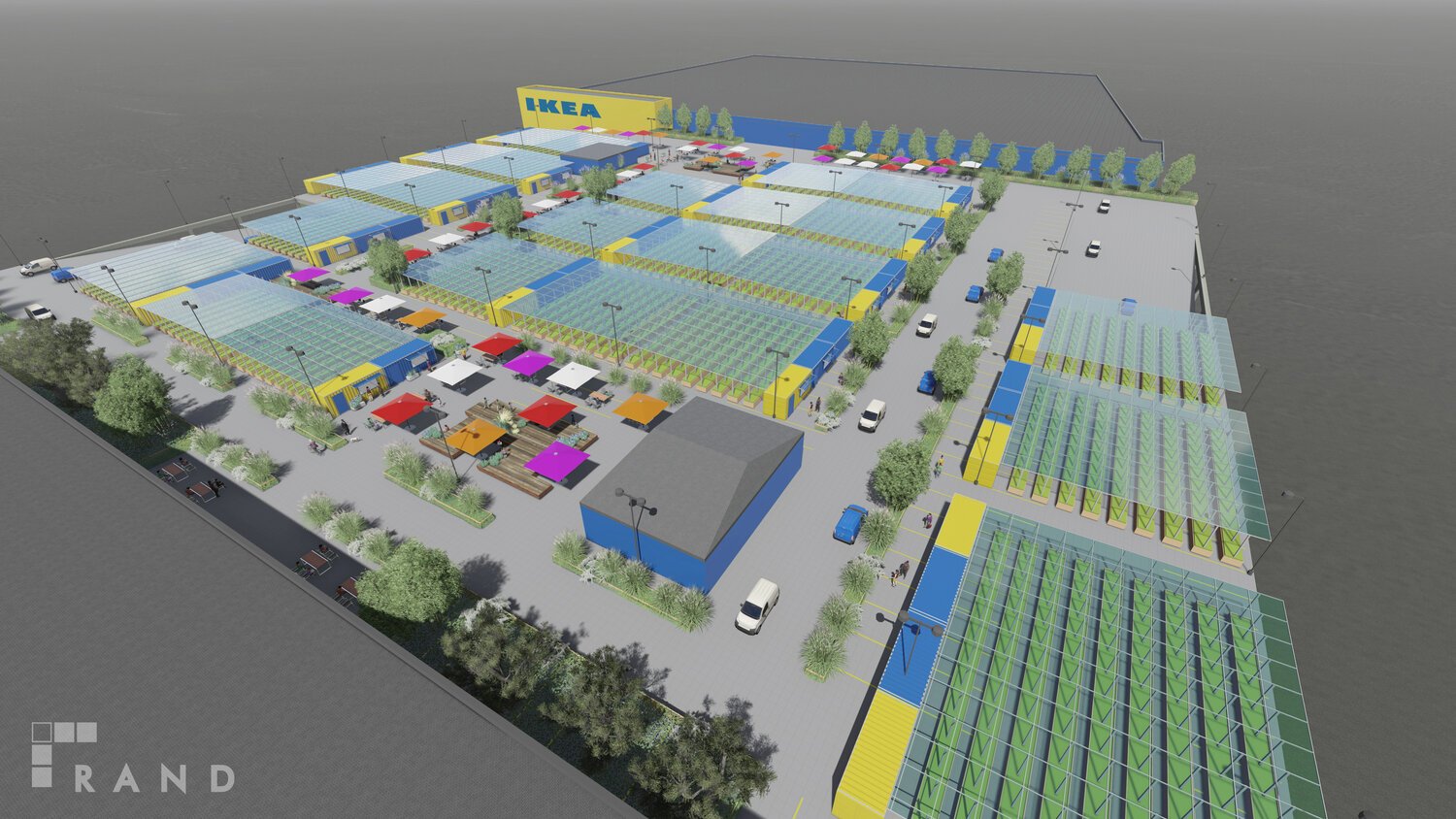 Autonomous Vehicle Future
With the need for parking lots diminishing, the RAND team envisioned repurposing the 200,000 square-foot concrete IKEA parking lot in Paramus, NJ for local food production. Agritecture Designer enabled them to explore the viability of a phased conversion of this large parking facility using a mix of greenhouses, vertical farms, and outdoor community spaces showcasing the retailer's products. RAND hopes to pitch this concept to IKEA soon.
Concept by Eugene Gurevich, Charles Huang, Ted Klingensmith, Athmane Aouchiche of RAND Engineering & Architecture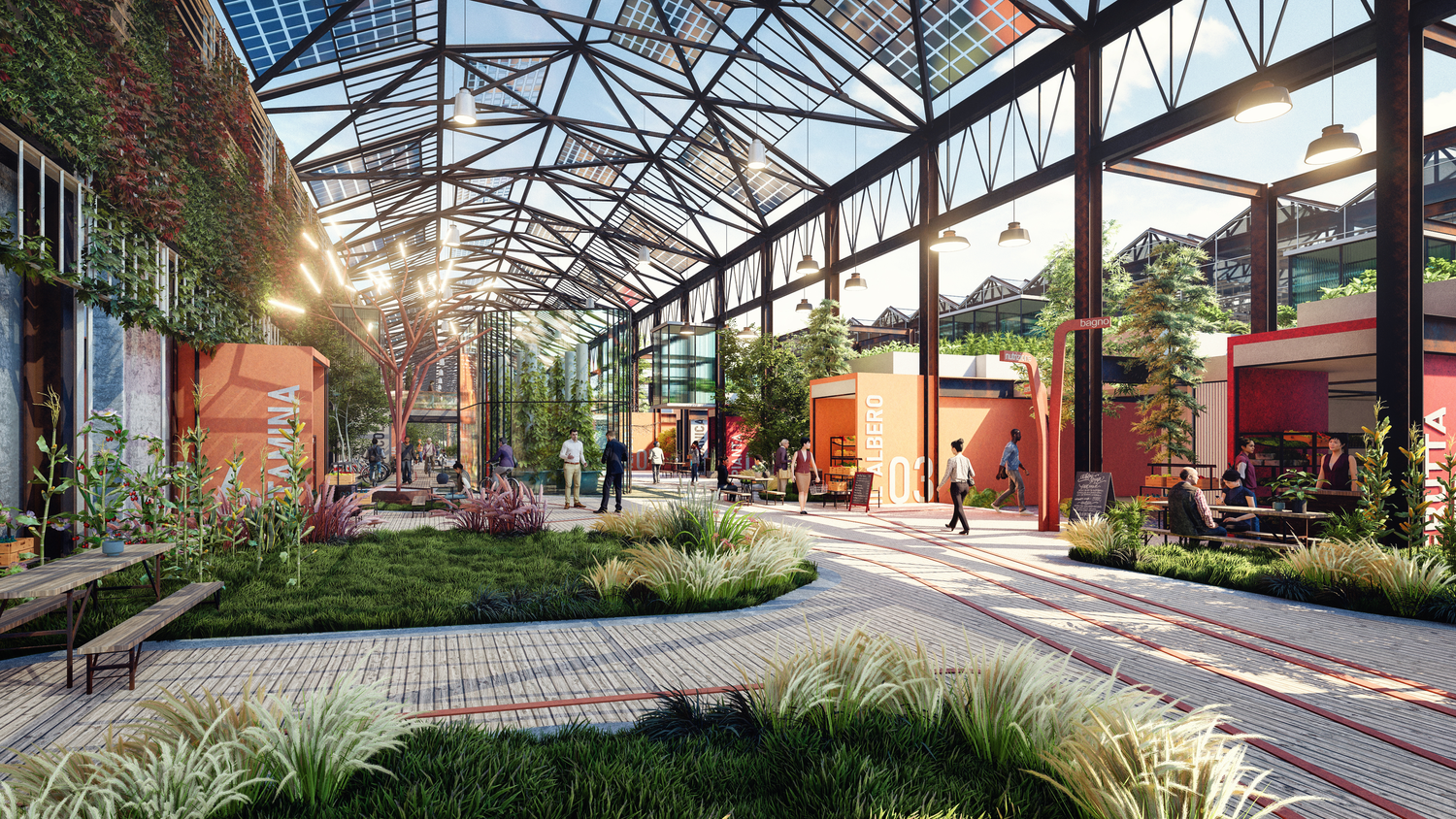 Retail Apocalypse
Milan's abandoned Ex-Macello site was once a communal slaughterhouse comprising 15 hectares. With a desire to upgrade the site by integrating innovative food production with a new shopping experience, this team of architects used Designer to nail down the financials, resource usage, and yields of their grand vision.
Concept by Zeynab Matar, Andrea Baraggia, Mohamed Adel El-Begermie
Future City Food Hub
Taking inspiration from the real-world Cork Rooftop Farm, this concept imagines the conversion of a multistory downtown carpark into a food hub, featuring an indoor vertical farm and rooftop greenhouse in the same building as food processing and retail space. With Designer, Jones was able to determine which crops would be most practical to grow in vertical farms versus greenhouses versus raised beds, producing a total annual yield of more than 100,000 pounds on-site.
Concept by Chris Jones of Feeding Cities & Brian McCarthy of Cork Rooftop Farm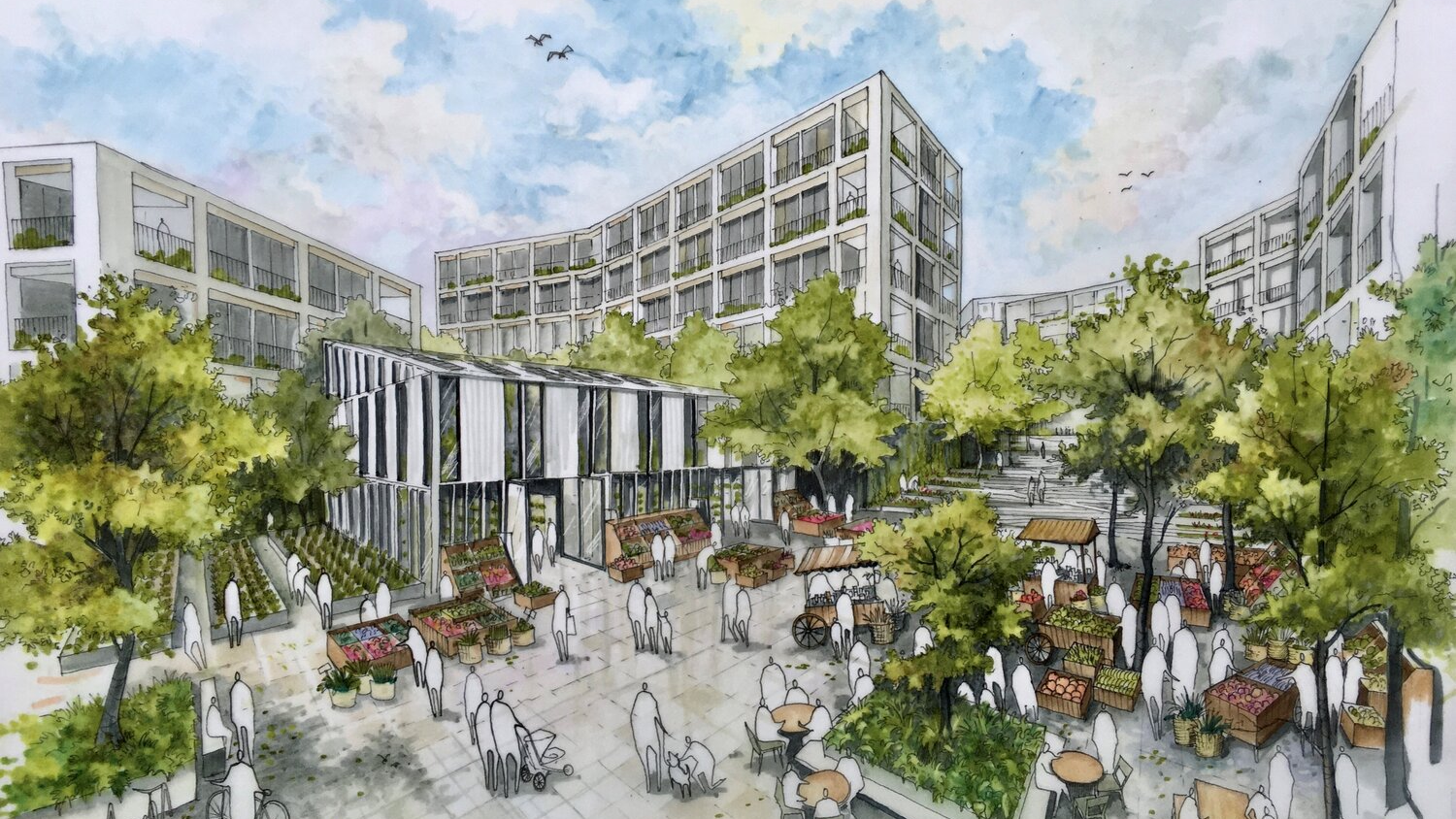 Urban Drought
85% of Mexico is currently in drought, threatening farmers' capacity to produce food. Altozano Querétaro is a mixed use development with a pronounced slope, enabling scenic views, sunlight, and shaded spaces. Through realistic financial calculations derived from Designer, Jorge's team plans to create a community-focused model centered around resilient food production and greenspace, with two greenhouses at either end of a central linear park, and a vertical farm in the same building as a farm-to-table restaurant.
Concept by Jorge Gerini of Sordo Madaleno Arquitectos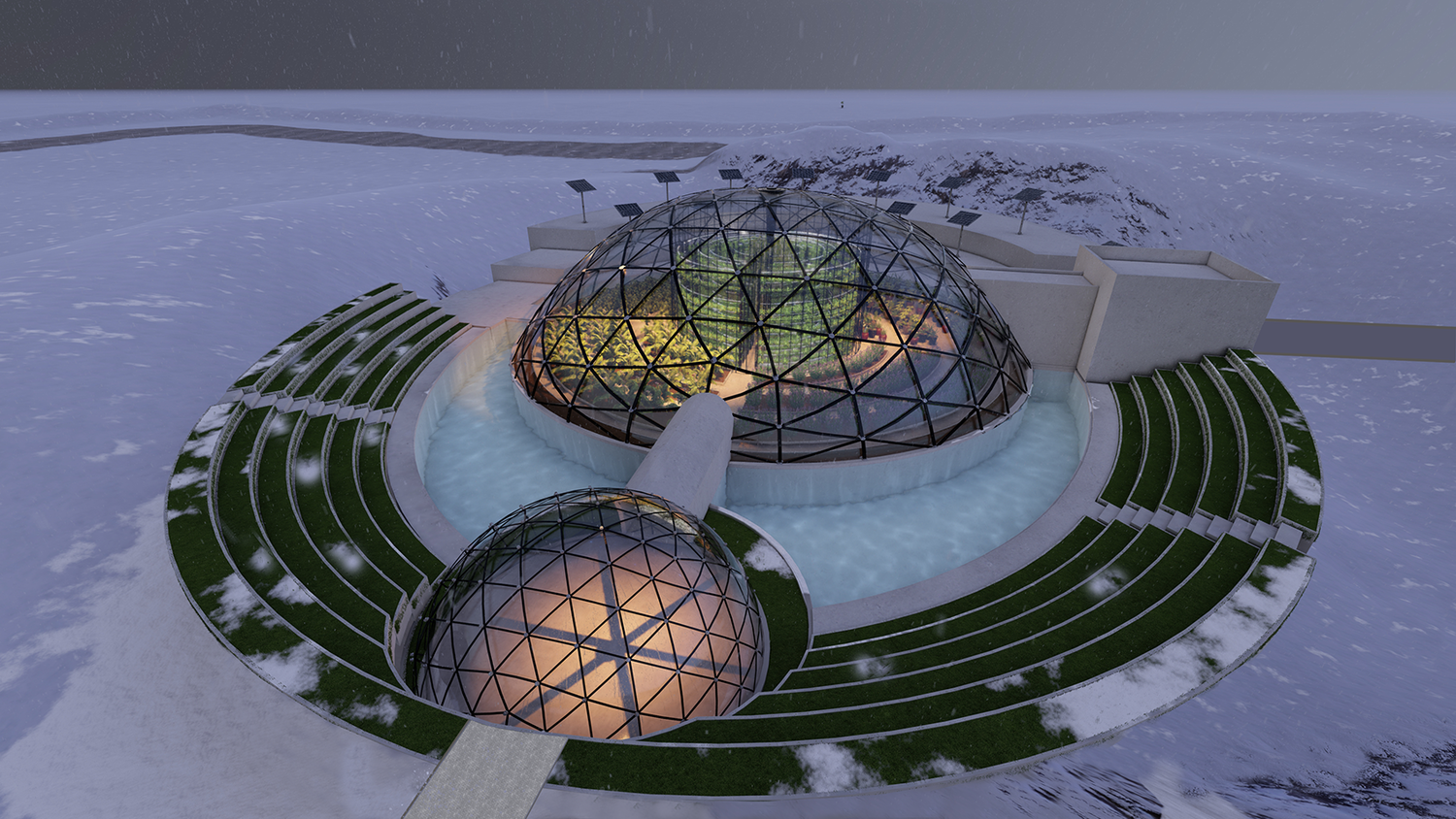 Remote Northern Communities
Al Amine focused her concept on communities that are geographically isolated and suffer from harsh weather conditions and a short growing season. The igloo-inspired "Arctic Eye" is a geodesic dome creating a greenhouse at its periphery and a vertical farm in its center, growing produce that supports a healthy diet and tolerance to the cold. Designer estimated a substantial annual yield of more than 160,000 pounds per year.
Concept by Hala Al Amine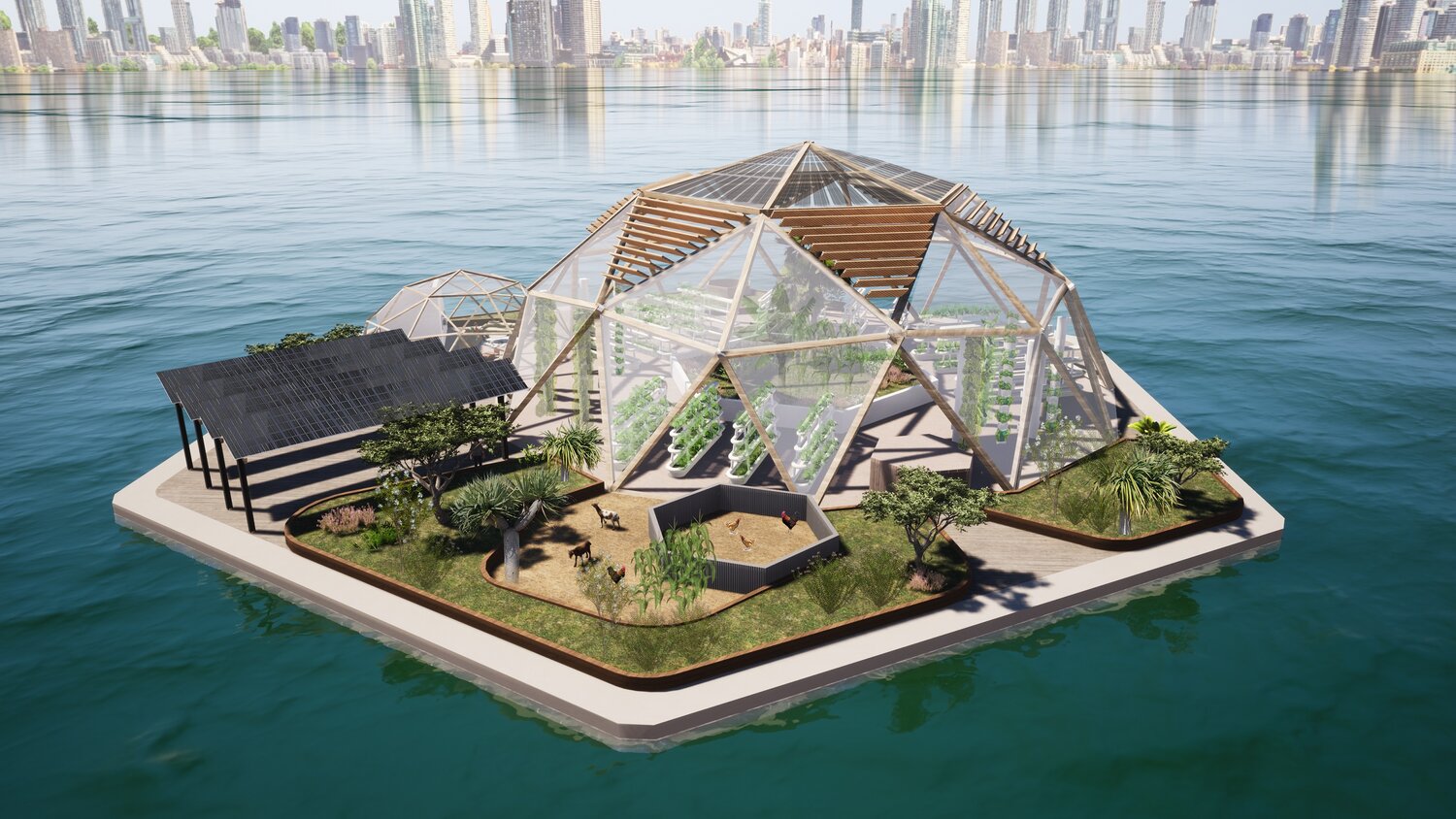 Floating Communities
Driven by the desire to create a democratic and equitable access to fresh, safe and affordable food, alongside encouraging urban mobility and land affordability, building community resilience, and meeting the changes needs of resource scarcity and climate change, this project curates a full spectrum living system that integrates a range of high and low-tech food producing techniques with insect farms, beekeeping, dairy and poultry animals, and renewable energy and water systems. Designer was used to ensure the viability of this model, and judge a return on investment in 10 years.
Concept by Digby Hall & Madeleine Gallagher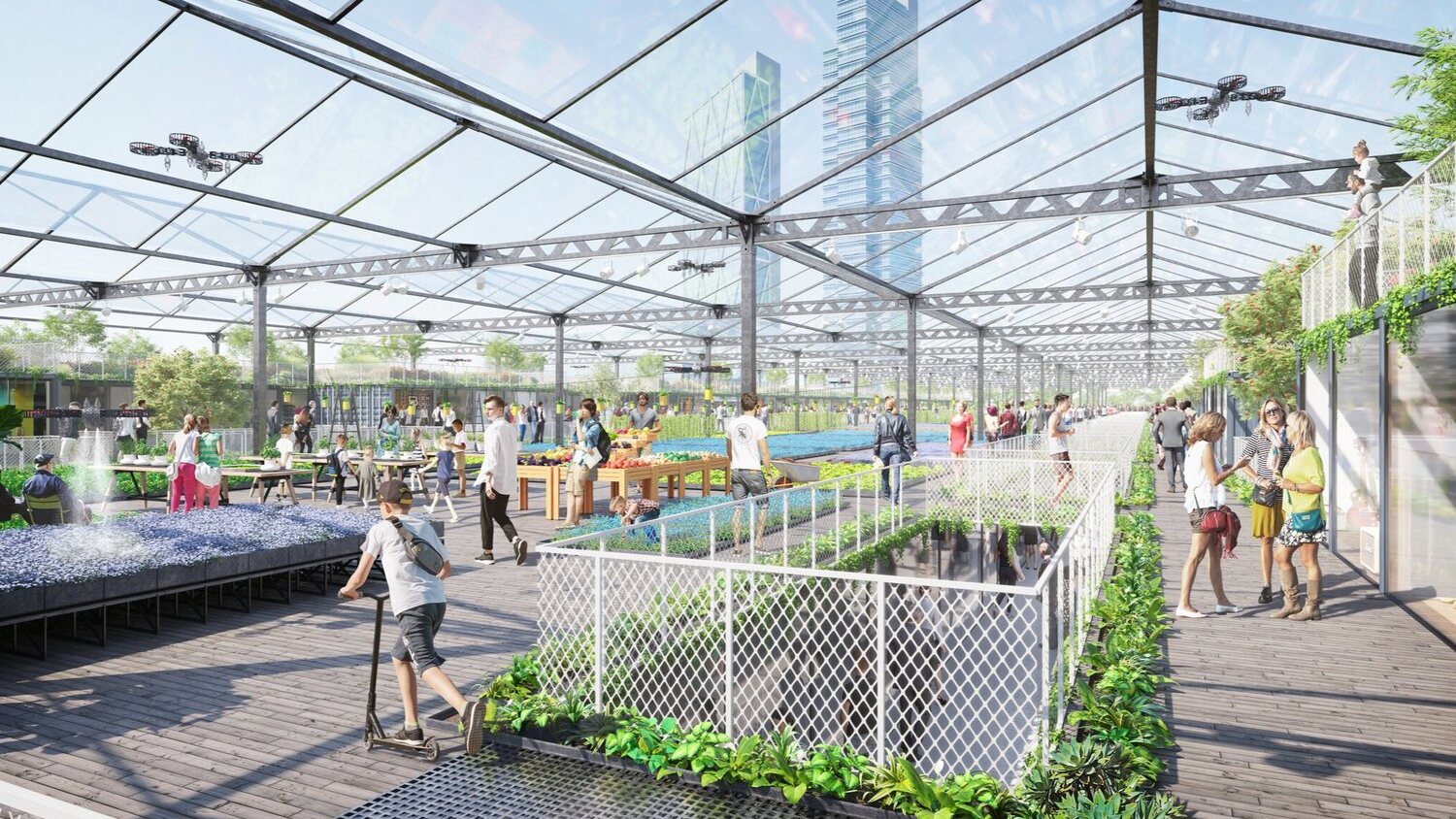 Temporary Flood Hub
Named 'Nomadic Farms', this concept is dedicated to the development of temporary community food hubs. The operation is planned to combine food production with entertainment, and coworking operations to be an all-day venue. For increased financial feasibility, this split growth model is planned in two phases with a model in the city-center and one in the outskirts of the city.
Concept by Yaniv Peer & Mihai Burloiu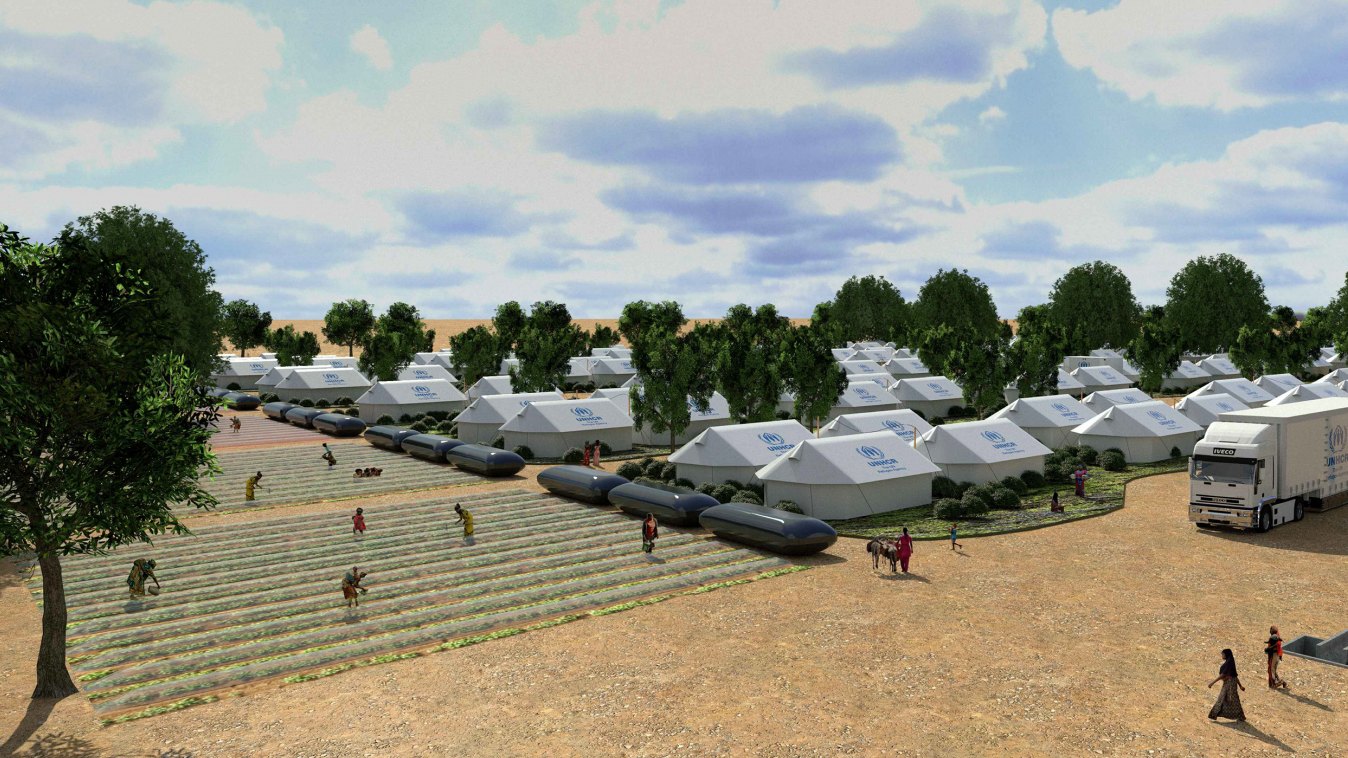 Food Production For Refugee Communities
This low-tech NFT hydroponic pilot farm focuses on meeting the food needs of the "Refugee Republic," a quasi-nation of 65.3 million people. It espouses the concept that refugees deserve the right to permanent settlement, to give rather than drain resources, and to justice instead of charity. The 3800 sqm pilot will be supplied by rainwater collected from the refugees' tent roofs, producing eight microgreens with high concentration of vitamins, proteins and minerals.
Concept by Florencia Costa, Owen Foley, Ricardo Grassi, Pierluigi Pala, Andrea Capecchi, Luca Bazzini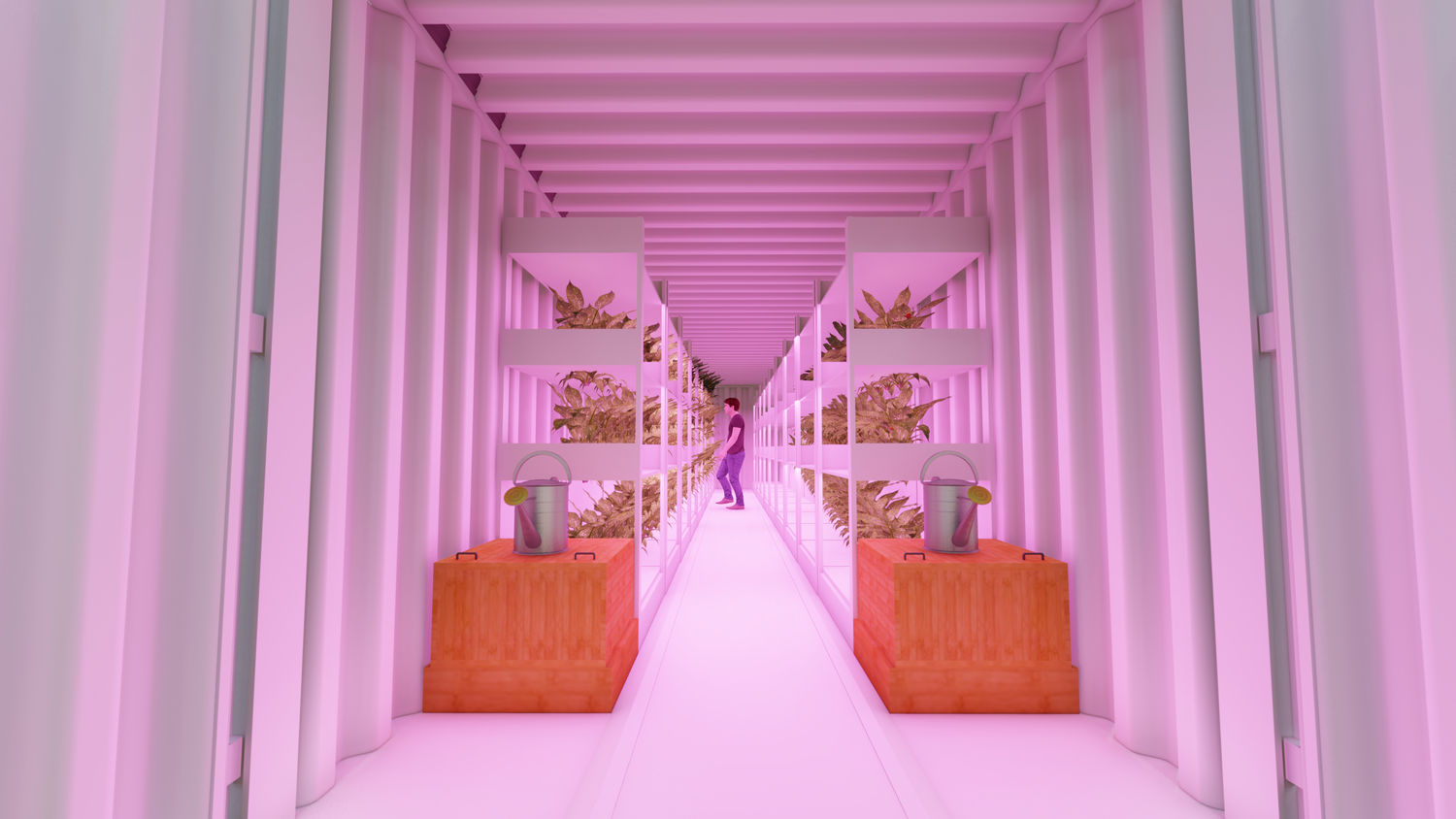 Severe Land Scarcity
Driven by the desire to provide fresh, organic, and locally-grown food to the local residents of the United Arab Emirates, this concept is planned to repurpose unused land in the country to pockets of food production via transforming shipping containers. These aeroponic shipping containers would be insulated from the hot sun with PV generation for power to reduce energy dependency, also offering potential for educational purposes.
Concept by Tarik Tadmori and Sscar_arch