Sustainability Communications Guide
Access our insights, and play your part in building trust over hype in the industry.
Download the free guide by simply filling in your details below.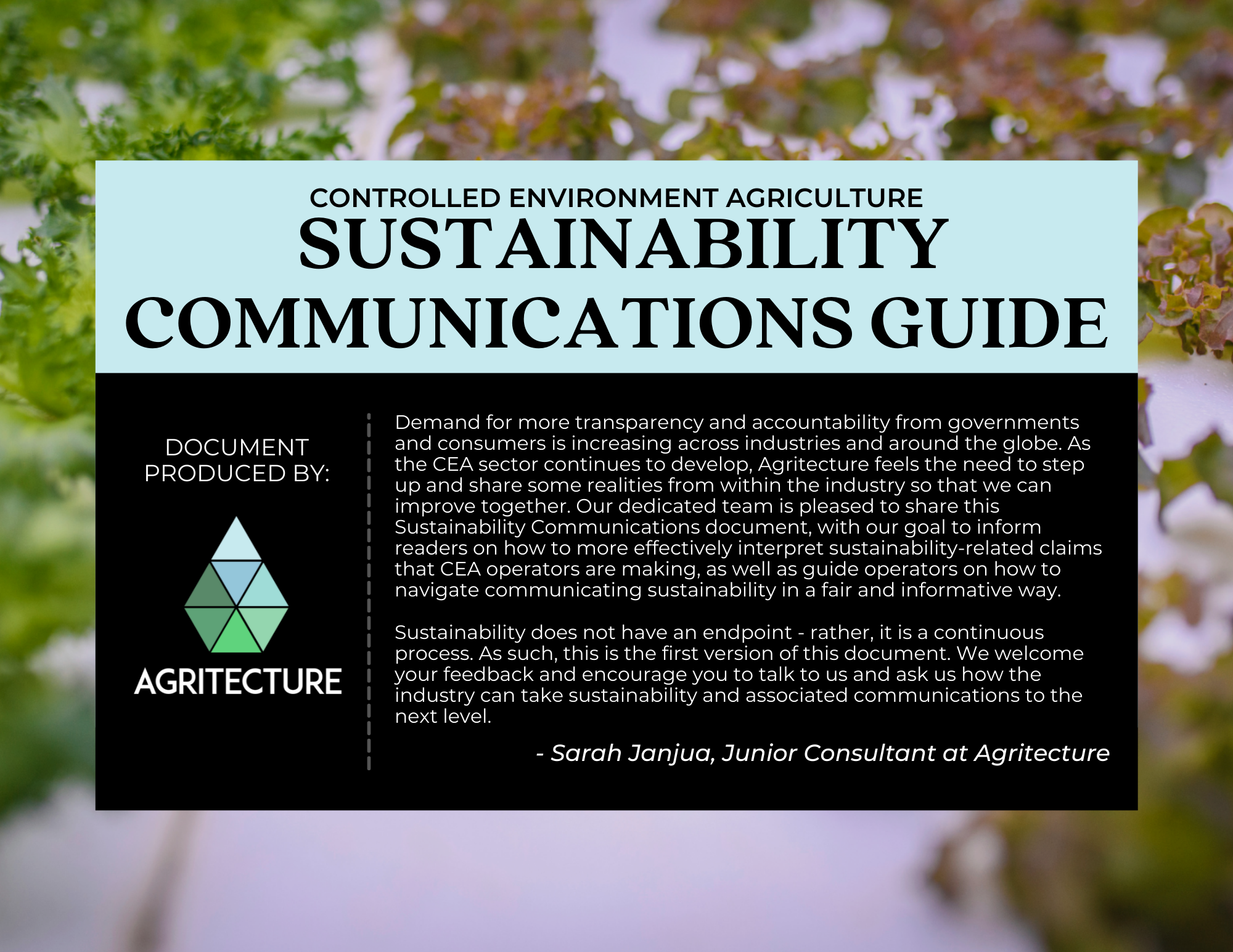 Drawing on insights from the 2021 Global CEA Census which gathered sustainability data from 300+ businesses, this brief guide will help you more effectively interpret sustainability-related claims in the CEA industry, and help operators communicate about sustainability in a more effective and honest way.
It is intended primarily for:
CEA operators & stakeholders

Media covering CEA

Newcomers evaluating CEA