When the Agritecture.com blog was founded in 2011, it aimed to discover new forms of urban agriculture and share them with the world in order to inspire a new generation of 'agritects'. Through the process of weekly research and blogging, a worldwide movement of visionary urban agriculture entrepreneurs and enthusiasts was identified and strengthened. Following consistent inquiries from curious entrepreneurs, a new idea also emerged from this simple Tumblr blog: a technology-agnostic consulting business designed to accelerate the work of urban agriculture entrepreneurs.
Agritecture Consulting was founded in 2014. Through feasibility studies and other service offerings, we provide our clients with the tools, data, knowledge, and network to ensure their success. We consult globally and are based in New York City. Agritecture Consulting's expertise is in controlled environment agriculture (CEA) including hydroponic greenhouses and vertical farms. Agritecture also designs rooftop, hydroponic, and amenity agriculture solutions. Our greatest strengths are our interdisciplinary team, global data, and robust methodology.
Mission
Empower impact-driven organizations to develop feasible urban farming solutions, turning their business ideas into practical and sustainable realities
Vision
A world where commercial urban agriculture is economically feasible, reduces the environmental impact of the food system, and improves food security.
Scott Carrus

Lead Horticulturist
Scott advises on horticultural related matters, helping clients to assess their growing operations, select crops, and develop unique production concepts. He has a background in greenhouse management and plant science, with extensive experience researching the effects of environmental factors on the taste and quality of crops. Scott has a passion for diversifying locally grown crops through the use of controlled environments. He holds a BS in Plant Science and Greenhouse Management from the University of Maryland.
David Ceaser
Horticulture Consultant
David advises on growing and operations related questions for our clients and assists with our West Coast business activities. David has more than 15 years experience working in numerous types of agriculture, including indoor and outdoor hydroponics and soil based agriculture. David has an MBA in sustainable management, a BA in environmental studies with a focus on agroecology and a certificate in horticulture.
Briana Zagami

Media Strategist
Briana is a digital media strategist. She advises clients on branding and marketing strategy. She manages Agritecture's online presence and works to create strategic partnerships that will help Agritecture to raise awareness and educate users on the importance of urban agriculture for developing smart cities. She received her education from Dickinson College where she performed research on sustainable development in Latin America and the Caribbean, as well as the adverse effects of climate change on vulnerable populations.
Ricky Stephens
Director of Digital Strategy
Ricky manages all aspects of Agritecture's digital strategy and online user engagement. Before joining Agritecture, Ricky founded AgTech X, New York's first incubator space dedicated solely to AgTech education and entrepreneurship. Previously, Ricky served as Manager of Marketing Analytics for Red Ventures, where he helped build out the company's first international office in Brazil. He holds a BA in History from Davidson College.
Simon gives life and face to new ideas. According to the client needs and choices, he designs models and makes renders, revealing the vision of the final project. He graduated with a Master Degree in Architecture from the National Architecture School of Paris - ENSAPVS. He worked several years designing, managing and delivering landscapes and public spaces projects all around Latin America. He emphasizes the aesthetic vision of urban agriculture as a key to solve technical, social and urban issues.
Emilie Baliozian

Sustainability Analyst
Emilie is a sustainability researcher and freelance graphic designer. She is a recent graduate of the dual degree program between Columbia University in the City of New York and SciencesPo Paris in France. She is strongly grounded in both the social and the natural sciences, having pursued both a bachelor's degree in Political Science at SciencesPo, and a bachelor's degree in Sustainable Development at Columbia. Emilie assists Agritecture with sustainability assessments of urban farming, graphic design, and our consulting projects in France.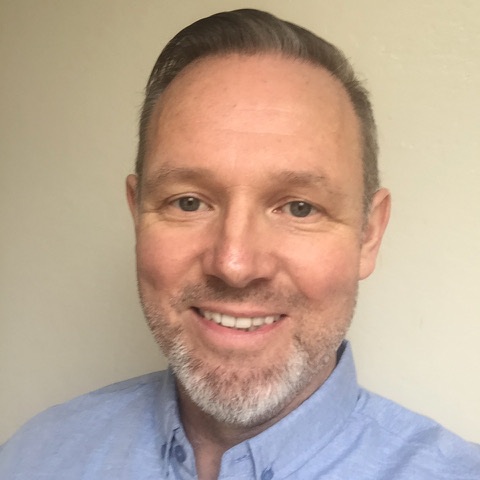 Erik Sayle

Biology and Technology Consultant
Erik brings a love of plants and a diverse background in biology, technology and agriculture. With a BS degree in Molecular Biology from San Jose State University. For the last 15 years, Erik has focused on growing plants and other living organisms, with experience in the design and operation of CEA grow facilities and expertise in hydroponics, automation, IPM and microbiomes. His hobby is growing orchids in automated greenhouses.